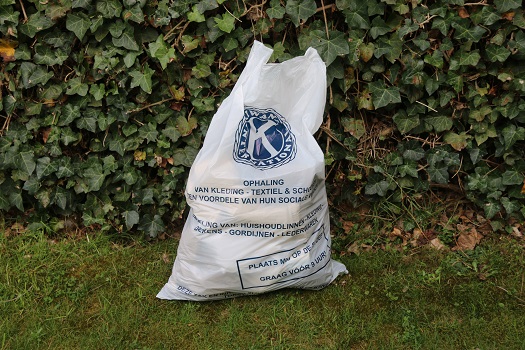 Nu zondag houdt KIWANIS TONGEREN  AMBIORIX de tweede kledingophaling voor dit jaar. Deze serviceclub haalt al meer dan 20 jaar oude kleren, handtassen, schoenen en textiel op in Tongeren, Riemst, Bilzen en Hoeselt, om met de opbrengst ervan sociale doelen te kunnen steunen.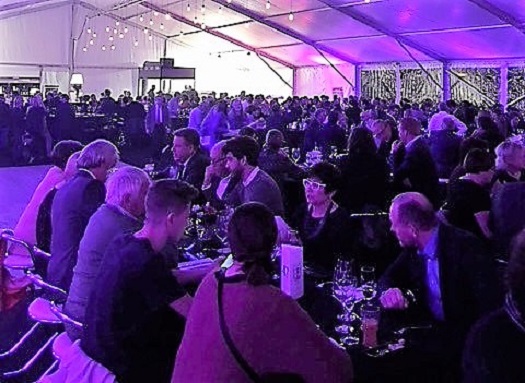 FIFTY-ONE CLUB TONGEREN stelde gisterenavond een nieuw evenement LET'S MEAT I FINE MEAT AND EXCLUSIVE WINES voor in een tent naast cafetaria 'De Pline'. 
Vanaf 19u30 konden de 435 aanwezigen genieten van een live cooking waarbij côte-à-l'os werd gegrild op open vuren. Ondertussen kon men proeven van een selectie van verfijnde wijnen. Het diner werd voorzien in de vorm van een à volonté formule inclusief een dessert en aansluitend volgde een after-dinner party. 
De opbrengst is bestemd voor sociale doelen die zich ten dienste stellen van de gemeenschap. 
Het schepencollege heeft een naam toegekend aan 5 nieuwe straten die zullen ontwikkeld worden op de site van de voormalige Ambiorixkazerne. Er werd geopteerd voor de naam van 5 voormalige burgemeesters van Tongeren: 
Andries van Muyssen (1813-1814)
Fernand Delvigne (1912-1925)
Jean Férir (1972-1977 en 1983-1987)
Mathieu Rutten (1977-1982)
Roger Jorissen (1987-1989)


De Britse krant The Guardian heeft vorige zondag een artikel gewijd aan de Tongerse Antiekmarkt die recent werd opgenomen in de online folder op de website van 'Fleamapket', met werelds beste markten.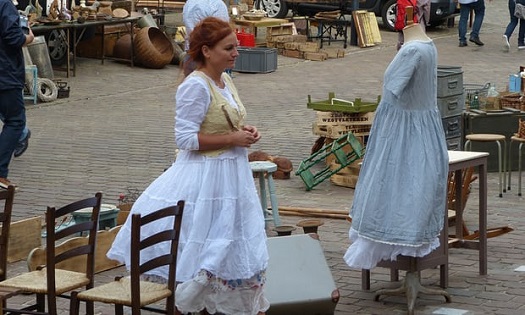 Flemish frills … a trader at Tongeren's Sunday antiques market

Photograph: Norman MIller 
"Tongeren, Belgium's oldest town founded in the first century AD, is also home to a vast and fascinating flea market. Perfect for a weekend treasure hunt" I wake on Sunday morning in Tongeren like a kid on Christmas morning, wondering what goodies are waiting for me. This is the oldest town in Belgium, just 90 minutes from Brussels, and happily also hosts the biggest weekly antiques market in the Benelux region.
Wandering out of Hotel Eburon – a modern design showcase fashioned from an old convent – the first thing I see is a woman in traditional Flemish costume, helping attract browsers to the vintage farmhouse paraphernalia she has spread out around her. In a nearby square, cafes offer coffee and pastries – plus morning beer (hey, this is Belgium) – to shoppers pausing from treasure hunting.
What began as an impromptu flea market in the 1970s now draws up to 350 sellers every Sunday from across Belgium and the Netherlands, and they fill Tongeren's old centre – from tiny cobbled alleys to the sports hall.
I snap up a distinctive 1960s German vase for €10 from one of the stalls lining the old town walls on Moerenstraat, their fusion of medieval flint and Roman brickwork a fine backdrop to the timeless bustle of trade. Further along, I can't resist some 19th-century candle trimmers, which look like a tiny geometric sculpture. After some swift haggling, they're in my bag for €25.
Complementing the street action, around 30 antique shops throw open their doors too. In one, my efforts to buy a fantastic 1920s photo of a crowd surveying a giant pig (you had to see it) fail as the shop owner says it's destined for the town archives. I cheer myself up on a nearby street by splashing €20 on a careworn vintage autoharp, whose rust-tinged beauty perfectly embodies the Japanese concept of wabi-sabi.
But Tongeren is more than Europe's secret secondhand mecca. Cultural treasures abound: its modernist Gallo-Roman Museum (European Museum of the Year in 2011) chronicles the town's evolution from neolithic times to Roman regional capital, while the Teseum continues the story in a medieval treasury whose cloisters are a green oasis where I serenely soak up afternoon sun after the market bustle.
After Sunday lunch at the canalside Infirmerie brasserie, I dive into the adjacent begijnhof – a Unesco-listed former community of unmarried or widowed women (Beguines). In a 1660s house, the Museum Beghina delves into the lives of these proto-feminist pathfinders, while its cosy basement bar challenges visitors to guess the unusual key ingredient in a glass of beguine beer. After a few unsuccessful stabs, I just enjoy its delicious herbal notes – and promise the bartender I won't reveal the secret.
My taste buds get another Flemish workout that evening at Cafe Au Phare on the Grote Markt, where a giant bronze of Celtic warrior Ambiorix gazes towards the towering 15th-century Basilica. Its special beer-pairing menu (book via Facebook), features Flemish classics such as tomato stuffed with succulent grey shrimp, which goes well with a rare vintage gueuze, a blend of old and young lambic beers.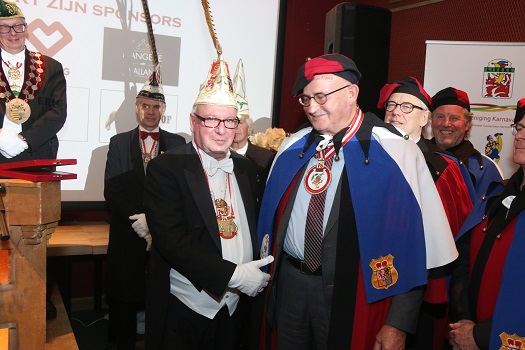 Namiddag werd de Bronsgroene Leeuw van LIVEKE vzw uitgereikt in de Kleine Graaf ('s Herenelderen). Laureaat is de NUL (NarrenUniversiteit Limburg)uit Maastricht.
Ditmaal mogen de Ridders van Morepoit tot Bukeberg de jaarlijkse Verbroederingsdag tussen beide Limburgen organiseren, een evenement met de 14 voornaamste Limburgse carnavalsverenigingen die aangesloten zijn bij  LIVEKE (Limburgse Verenigingen Karnavals Evenementen). 
Sinds 1976 wordt tijdens de Limburgse Verbroederingsdag de Bronsgroene Leeuw uitgereikt aan iemand die zich verdienstelijk heeft gemaakt voor het carnavalsgebeuren. Deze hoogste Belgisch-Limburgse carnavalsonderscheiding is dit jaar weggelegd voor de Narren Universiteit Limburg (NUL). De leden zetten zich in voor de Limburgse volkscultuur en het carnaval. De 'Magnifieke rector' mocht de trofee in ontvangst nemen: "Wij zijn sinds 1965 actief. Toen hadden ze in België nog geen rijbewijs nodig. Wij houden van relativering en zelfspot", dankte Prof. dr. Joep Geraedts.