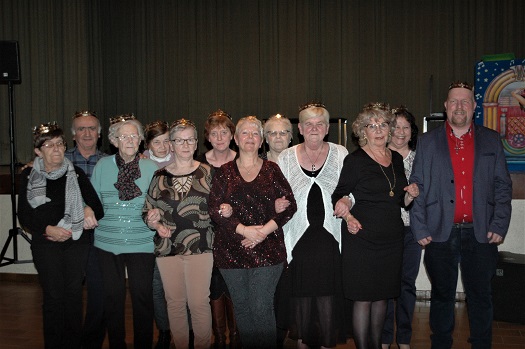 Zaterdag was er een verrassingsavond in zaal Volksontwikkeling en gingen sommige aanwezigen naar huis als Koning of Koningin.
Op 6 januari is het Driekoningen en daarom werd per tafel een koning of koningin gekroond. Iedereen kreeg een gebakje als toemaatje aangeboden en per tafel was 1 gelukkige die een gebakje met daarin een boon had.
"Voor ons team S-Plus was het weer een geslaagde avond, uiteraard met grote dank aan alle vrijwilligers"", wist Rosita Gijsen.
bijdrage: Nico Francois